Job Order Detail
---
Housekeeper (Except Private Households)

Job Order #: 5943732
Employer Name:
The Suites at Waskesiu
Wage/Salary Info:
$18.50 to $20.50 hourly (to be negotiated)
Location:
WASKESIU LAKE

Employment Terms:
Full Time
Length of Employment:
Full Time, 40 hours per week
Education:
No Formal Education
Experience:
No Experience
How to Apply?:
This job is no longer taking applications
Application Information
This job is no longer taking applications and is displayed only for reference.
To view current postings please conduct a new search.
Thank you.
Employer Name:
The Suites at Waskesiu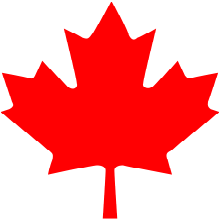 National Job Bank
Description
This Job has been imported from the National Job Bank. For more information please click the link to view the job on the National Job Bank.
Skills and Abilities
Tasks
- Sweep, mop, wash and polish floors
- Dust furniture
- Vacuum carpeting, area rugs, draperies and upholstered furniture
- Make beds and change sheets
- Distribute clean towels and toiletries
- Stock linen closet
- Clean, disinfect and polish kitchen and bathroom fixtures and appliances
- Clean and disinfect elevators
- Handle and report lost and found items
- Attend to guests' requests for extra supplies or other items
- Provide basic information on facilities
- Pick up debris and empty trash containers
- Wash windows, walls and ceilings
- Clean changing rooms and showers
- Address customers' complaints or concerns


Vous désirez plus d'information
en français sur ce poste?
Contactez-nous!