Job Order Detail
---
Administrative Assistant, Medical

Job Order #: 5944275
NOC: 1243
Employer Name:
Boreal Dental Clinic
Wage/Salary Info:
$23.17 hourly
Location:
LA RONGE

Employment Terms:
Full Time
Length of Employment:
Full Time, 30 to 40 hours per week
Education:
University Diploma
How to Apply?:
This job is no longer taking applications
Application Information
This job is no longer taking applications and is displayed only for reference.
To view current postings please conduct a new search.
Thank you.
Employer Name:
Boreal Dental Clinic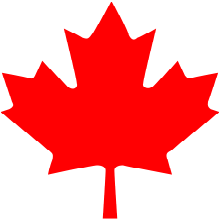 National Job Bank
Description
This Job has been imported from the National Job Bank. For more information please click the link to view the job on the National Job Bank.
Skills and Abilities
Work setting
- Clinic
- Willing to relocate
Tasks
- Interview patients to obtain case histories
- Schedule and confirm appointments
- Complete insurance and other claim forms
- Maintain filing system
- Perform general clerical work, such as order supplies and maintain inventory
- Determine and establish office procedures and routines
- Enter and format electronically based medical reports and correspondence and prepare spreadsheets and documents for review
- Initiate and maintain confidential medical files and records
Security and safety
- Criminal record check
Personal suitability
- Accurate
- Client focus
- Excellent written communication
- Flexibility
- Initiative
- Judgement
- Organized
- Reliability
Long term benefits
- Group insurance benefits
Other benefits
- Learning/training paid by employer
- On-site housing options
- Transportation provided by employer


Vous désirez plus d'information
en français sur ce poste?
Contactez-nous!