Job Order Detail
---
Food Service Counter Attendant

Job Order #: 5947252
Employer Name:
102019606 Saskatchewan LTD
Wage/Salary Info:
$12.50 to $12.75 hourly (to be negotiated)
Location:
SASKATOON

Employment Terms:
Full Time
Length of Employment:
Full Time, 32 to 40 hours per week
Education:
No Formal Education
Experience:
No Experience
How to Apply?:
This job is no longer taking applications
Application Information
This job is no longer taking applications and is displayed only for reference.
To view current postings please conduct a new search.
Thank you.
Employer Name:
102019606 Saskatchewan LTD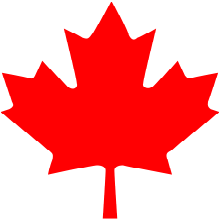 National Job Bank
Description
This Job has been imported from the National Job Bank. For more information please click the link to view the job on the National Job Bank.
Skills and Abilities
Tasks
- Clear and clean tables, trays and chairs
- Replenish condiments and other supplies at tables and serving areas
- Package take-out food
- Portion and wrap foods
- Prepare, heat and finish simple food items
- Serve customers at counters or buffet tables
- Stock refrigerators and salad bars
- Take customers' orders
- Use manual and electrical appliances to clean, peel, slice and trim foodstuffs
- Clean and sanitize kitchen including work surfaces, cupboards, storage areas, appliances and equipment
- Handle and store cleaning products
- Remove kitchen garbage and trash
- Sweep, mop, wash and polish floors
Transportation/travel information
- Own transportation
Work conditions and physical capabilities
- Fast-paced environment
- Physically demanding
- Repetitive tasks
- Standing for extended periods
- Work under pressure
Weight handling
- Up to 9 kg (20 lbs)
Personal suitability
- Reliability
- Team player


Vous désirez plus d'information
en français sur ce poste?
Contactez-nous!