Job Order Detail
---
Travelling Salesperson - Wholesale

Job Order #: 5947266
Employer Name:
Go World Business Ventures
Wage/Salary Info:
$17.00 to $23.00 hourly (to be negotiated)
Location:
REGINA

Employment Terms:
Part Time
Length of Employment:
Full Time, 30 to 40 hours per week
Education:
Technical/Applied Science Certificate
How to Apply?:
This job is no longer taking applications
Application Information
This job is no longer taking applications and is displayed only for reference.
To view current postings please conduct a new search.
Thank you.
Employer Name:
Go World Business Ventures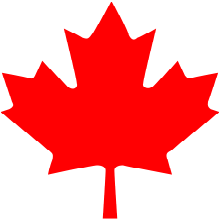 National Job Bank
Description
This Job has been imported from the National Job Bank. For more information please click the link to view the job on the National Job Bank.
Skills and Abilities
Tasks
- Prepare or oversee preparation of sales or other contracts
- Represent companies that export and import products or services to and from foreign countries
- Conduct sales transactions
- Supervise activities of other sales representatives
- Estimate or quote prices, credit or contract terms, warranties and delivery dates
- Identify and solicit potential clients
- Consult with clients after sale or signed contracts
- Review and adapt information regarding product innovations, competitors and market conditions
- Provide clients with presentations on the benefits and uses of goods or services
- Advertise and/or promote products, sales or services
- Provide customer service
Computer and technology knowledge
- Salesforce
- Electronic mail
- Spreadsheet
Security and safety
- Criminal record check
Transportation/travel information
- Willing to travel cross-border
Green job
- Involves duties and responsibilities that lead to positive environmental outcomes
- Involves supporting green economy sectors
Workplace information
- Remote work available


Vous désirez plus d'information
en français sur ce poste?
Contactez-nous!