Job Order Detail
---
Server - Food And Beverage Services

Job Order #: 5949870
Employer Name:
Rock Creek Tap & Grill
Wage/Salary Info:
$13.00 hourly
Location:
REGINA

Employment Terms:
Part Time
Length of Employment:
Full Time, 30 to 32 hours per week
How to Apply?:
This job is no longer taking applications
Application Information
This job is no longer taking applications and is displayed only for reference.
To view current postings please conduct a new search.
Thank you.
Employer Name:
Rock Creek Tap & Grill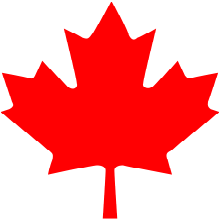 National Job Bank
Description
This Job has been imported from the National Job Bank. For more information please click the link to view the job on the National Job Bank.
Skills and Abilities
Work setting
- Restaurant
- Formal dining room
Tasks
- Must be of legal age to mix and serve alcoholic beverages
- Address customers' complaints or concerns
- Prepare and serve specialty food at customers' tables
- Present bills to customers and accept payment in cash, credit or debit cards, travellers cheques or room billings
- Describe menu items including daily specials for customers
- Enforce provincial/territorial liquor legislation and regulations
- Balance cash and record sales
- Clear and clean tables, trays and chairs
- Greet patrons, present menus, make recommendations and answer questions regarding food and beverages
- Serve food and beverages
- Take orders and relay to kitchen and bar staff
- Assist clients/guests with special needs
- Provide customer service
Certificates, licences, memberships, and coursesᅠ
- Smart Serve
- Serving It Right Certificate
Work conditions and physical capabilities
- Fast-paced environment
- Standing for extended periods
- Work under pressure
Personal suitability
- Efficient interpersonal skills
- Excellent oral communication
- Team player


Vous désirez plus d'information
en français sur ce poste?
Contactez-nous!