Job Order Detail
---
Registered Massage Therapist (Rmt)

Job Order #: 5966405
Employer Name:
Savvy Health & Wellness
Wage/Salary Info:
65% commission per sale
Location:
SASKATOON

Employment Terms:
Part Time
Length of Employment:
Full Time, 1 to 40 hours per week
Education:
Technical/Applied Science Certificate
How to Apply?:
This job is no longer taking applications
Application Information
This job is no longer taking applications and is displayed only for reference.
To view current postings please conduct a new search.
Thank you.
Employer Name:
Savvy Health & Wellness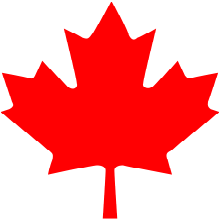 National Job Bank
Description
This Job has been imported from the National Job Bank. For more information please click the link to view the job on the National Job Bank.
Skills and Abilities
Work setting
- Hospital/medical facility or clinic
- Private practice
- Rehabilitation centre and special health institution
Tasks
- Consult with other health care professionals when developing treatment plans for clients
- Administer massage techniques through soft tissue manipulation, relaxation techniques, hydrotherapy, trigger point therapy, joint pain and lower grade mobilizations
- Apply finger and hand pressure to specific points of the body
- Assess clients by conducting range of motion and muscle tests and propose treatment plans
- Explain procedures, risks and benefits to clients
- Maintain records of treatments given
- Massage and knead muscles and soft tissues of the body
- Suggest home care instructions and provide information about techniques
Certificates, licences, memberships, and coursesᅠ
- Certification by a provincial or territorial association for massage therapists
Work conditions and physical capabilities
- Standing for extended periods
Personal suitability
- Client focus
- Efficient interpersonal skills
- Excellent oral communication
- Interpersonal awareness
- Values and ethics
Screening questions
- Are you currently legally able to work in Canada?
- Do you currently reside in proximity to the advertised location?
- Do you have previous experience in this field of employment?
- Do you have the above-indicated required certifications?
Health benefits
- Dental plan
- Health care plan
- Paramedical services coverage
- Vision care benefits
Financial benefits
- Commission
- Gratuities
- Piece work
Long term benefits
- Group insurance benefits
Other benefits
- Free parking available
- On-site amenities
- Team building opportunities
- Parking available
- Travel insurance
- Wellness program


Vous désirez plus d'information
en français sur ce poste?
Contactez-nous!