Job Order Detail
---
Osteopathic Manual Therapist

Job Order #: 5966406
Employer Name:
Savvy Health & Wellness
Wage/Salary Info:
65% commission per sale
Location:
SASKATOON

Employment Terms:
Part Time
Length of Employment:
Full Time, 1 to 40 hours per week
Education:
University Doctoral Degree
How to Apply?:
This job is no longer taking applications
Application Information
This job is no longer taking applications and is displayed only for reference.
To view current postings please conduct a new search.
Thank you.
Employer Name:
Savvy Health & Wellness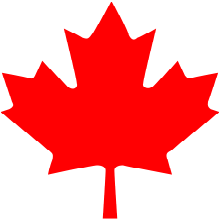 National Job Bank
Description
This Job has been imported from the National Job Bank. For more information please click the link to view the job on the National Job Bank.
Skills and Abilities
Work setting
- Private practice
- Relocation costs not covered by employer
- Health care institution, facility or clinic
Tasks
- Diagnose the diseases, physiological disorders and injuries of patients and treat them
- Manipulate or apply pressure to various parts of the body, hands and feet
Area of specialization
- Osteopathy
Work conditions and physical capabilities
- Standing for extended periods
Personal suitability
- Client focus
- Excellent oral communication
- Flexibility
- Reliability
Screening questions
- Are you currently legally able to work in Canada?
- Do you currently reside in proximity to the advertised location?
- Do you have the above-indicated required certifications?
Health benefits
- Dental plan
- Health care plan
- Paramedical services coverage
- Vision care benefits
Financial benefits
- Commission
- Gratuities
Long term benefits
- Group insurance benefits
Other benefits
- Free parking available
- On-site amenities
- Team building opportunities
- Parking available
- Travel insurance
- Wellness program


Vous désirez plus d'information
en français sur ce poste?
Contactez-nous!