Job Order Detail
---
Human Resources Vice-President - Trade, Broadcasti

Job Order #: 5969160
Employer Name:
Orange Preowned Motors Inc.
Wage/Salary Info:
$71,890.00 to $85,000.00 annually (to be negotiated)
Location:
SASKATOON

Employment Terms:
Full Time
Length of Employment:
Full Time, 30 to 40 hours per week
Education:
University Bachelor's Degree
How to Apply?:
This job is no longer taking applications
Application Information
This job is no longer taking applications and is displayed only for reference.
To view current postings please conduct a new search.
Thank you.
Employer Name:
Orange Preowned Motors Inc.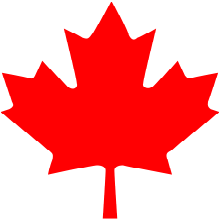 National Job Bank
Description
This Job has been imported from the National Job Bank. For more information please click the link to view the job on the National Job Bank.
Skills and Abilities
Budgetary responsibility
- $500,001 - $1,500,000
Tasks
- Allocate material, human and financial resources to implement organizational policies and programs
- Authorize and organize the establishment of major departments and associated senior staff positions
- Co-ordinate the work of regions, divisions or departments
- Establish financial and administrative controls; formulate and approve promotional campaigns; and approve overall human resources planning
- Establish objectives for the organization and formulate or approve policies and programs
- Represent the organization, or delegate representatives to act on behalf of the organization, in negotiations or other official functions
- Select middle managers, directors or other executive staff; delegate the necessary authority to them and create optimum working conditions
- Administer budget
- Supervise staff or team
- Evaluate curriculum programs and recommend improvements
- Ensure compliance with government regulations
- Provide advice on information systems strategy, policy, management and service delivery
- Human resource planning and development
- Train staff/workers in job duties, safety procedures and company policies
- Compile data and prepare papers for consideration and presentation by executive committees and boards of directors
Computer and technology knowledge
- MS Access
- MS Excel
- MS Office
- MS Outlook
- MS PowerPoint
- MS Windows
- MS Word
Policy and program experience
- Employee recognition
Area of specialization
- Project management
- Labour relations
- Compensation and benefits
- Human resource management
Work conditions and physical capabilities
- Fast-paced environment
- Work under pressure
- Tight deadlines
- Attention to detail
- Large workload
Personal suitability
- Excellent oral communication
- Excellent written communication
- Flexibility
- Organized
- Team player
Other benefits
- On-site amenities
- Team building opportunities
- Parking available


Vous désirez plus d'information
en français sur ce poste?
Contactez-nous!