Job Order Detail
---
Nursing Services Manager - Medical Services

Job Order #: 5969479
Employer Name:
Whitecap Dakota First Nation
Wage/Salary Info:
$70,000.00 to $90,000.00 annually (to be negotiated)
Location:
WHITECAP

Employment Terms:
Full Time
Length of Employment:
Full Time, 37.5 hours per week
Education:
University Bachelor's Degree
How to Apply?:
This job is no longer taking applications
Application Information
This job is no longer taking applications and is displayed only for reference.
To view current postings please conduct a new search.
Thank you.
Employer Name:
Whitecap Dakota First Nation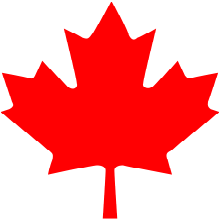 National Job Bank
Description
This Job has been imported from the National Job Bank. For more information please click the link to view the job on the National Job Bank.
Skills and Abilities
Work setting
- Medical clinic
- Regional health authority
Tasks
- Plan and control budget and expenditures
- Establish and implement policies and procedures for delivery of health care services
- Hire, train, direct and motivate staff
- Assign, co-ordinate and review projects and programs
- Develop evaluation systems to monitor health care services
- Oversee the analysis of data and information
- Oversee the preparation of reports
- Co-ordinate work of doctors, nurses and other staff
- Consult with boards of directors, senior managers and government officials
- Plan, organize, direct, control and evaluate daily operations
Supervision
- 3-4 people
Computer and technology knowledge
- MS Excel
- MS Office
- MS Outlook
- MS Word
Security and safety
- Bondable
- Criminal record check
- Immunization records
Transportation/travel information
- Valid driver's licence
- Own vehicle
- Willing to travel
Work conditions and physical capabilities
- Fast-paced environment
- Work under pressure
- Attention to detail
Own tools/equipment
- Cellular phone
Personal suitability
- Client focus
- Efficient interpersonal skills
- Excellent oral communication
- Excellent written communication
- Flexibility
- Initiative
- Judgement
- Organized
- Team player
- Values and ethics
Screening questions
- Are you available for shift or on-call work?
- Are you currently legally able to work in Canada?
- Do you currently reside in proximity to the advertised location?
- Do you have previous experience in this field of employment?
- Do you have the above-indicated required certifications?
Health benefits
- Dental plan
- Disability benefits
- Health care plan
- Vision care benefits
Long term benefits
- Group insurance benefits
- Life insurance
- Pension plan
- Tax-Free Savings Account (TFSA)
Other benefits
- Free parking available
- Learning/training paid by employer
- On-site daycare available
- On-site recreation and activities
- Team building opportunities
- Parking available
- Wellness program


Vous désirez plus d'information
en français sur ce poste?
Contactez-nous!