Job Order Detail
---
Furniture Loader-Unloader

Job Order #: 5970005
Employer Name:
SHOLTER & HORSMAN FURNITURE AND APPLIANCES LTD.
Wage/Salary Info:
$15.00 to $22.00 hourly (to be negotiated)
Location:
ESTEVAN

Employment Terms:
Full Time
Length of Employment:
Full Time, 30 to 40 hours per week
Experience:
No Experience
How to Apply?:
This job is no longer taking applications
Application Information
This job is no longer taking applications and is displayed only for reference.
To view current postings please conduct a new search.
Thank you.
Employer Name:
SHOLTER & HORSMAN FURNITURE AND APPLIANCES LTD.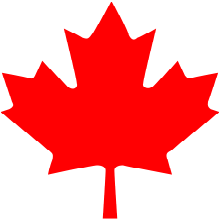 National Job Bank
Description
This Job has been imported from the National Job Bank. For more information please click the link to view the job on the National Job Bank.
Skills and Abilities
Tasks
- Build pallets
- Load, unload and move products and materials by hand or with basic material handling equipment
- Ship orders
- Make labels and attach to goods
- Provide customer service
- Wrap goods
- Pack and unpack goods
- Sort, crate and stack goods
- Install, lash and secure goods
- Store cargo and materials
- Organize and maintain inventory
- Operate computerized inventory control systems
Work conditions and physical capabilities
- Repetitive tasks
- Handling heavy loads
- Physically demanding
- Manual dexterity
- Attention to detail
- Bending, crouching, kneeling
Weight handling
- Up to 23 kg (50 lbs)
Personal suitability
- Adaptability
- Collaborative
- Efficiency
- Energetic
- Goal-oriented
- Hardworking
- Integrity
- Positive attitude
- Proactive
- Quick learner
- Time management
- Dependability
- Reliability
- Team player
Screening questions
- Are you available for the advertised start date?
- Are you currently legally able to work in Canada?
- Are you willing to relocate for this position?
Other benefits
- Parking available


Vous désirez plus d'information
en français sur ce poste?
Contactez-nous!