Job Order Detail
---
Heavy Duty Mechanic - Agricultural

Job Order #: 5975590
Employer Name:
Mazergroup
Wage/Salary Info:
$26.00 to $40.00 hourly (to be negotiated)
Location:
WATROUS

Employment Terms:
Full Time
Length of Employment:
Full Time, 40 to 50 hours per week
Education:
Technical/Applied Science Certificate
How to Apply?:
This job is no longer taking applications
Application Information
This job is no longer taking applications and is displayed only for reference.
To view current postings please conduct a new search.
Thank you.
Employer Name:
Mazergroup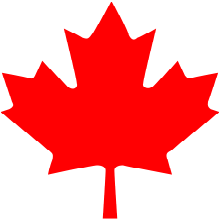 National Job Bank
Description
This Job has been imported from the National Job Bank. For more information please click the link to view the job on the National Job Bank.
Skills and Abilities
Work site environment
- Noisy
Work setting
- Willing to relocate
- In shop
Tasks
- Instruct apprentices
- Troubleshoot and inspect equipment to detect faults and malfunctions
- Diagnose faults or malfunctions using computerized and other testing equipment to determine extent of repair required
- Adjust equipment and repair or replace defective parts
- Keep maintenance reports and documentation
- Test repaired equipment for proper performance and to ensure that work meets manufacturers' specifications
- Attach components and adjust new farm equipment
- Clean, lubricate and perform other maintenance work
- Perform repair work on heavy trucks
- Service attachments and working tools
Certificates, licences, memberships, and coursesᅠ
- Agricultural Equipment Technician Red Seal Certificate
- Automotive Service Licence (310S)
- Truck and Coach Service Licence (310T)
Security and safety
- Driving record check (abstract)
Transportation/travel information
- Own transportation
- Valid driver's licence
Work conditions and physical capabilities
- Physically demanding
- Attention to detail
- Bending, crouching, kneeling
- Manual dexterity
- Standing for extended periods
Weight handling
- Up to 23 kg (50 lbs)
Own tools/equipment
- Tools
- Steel-toed safety boots
Personal suitability
- Accurate
- Dependability
- Excellent oral communication
- Reliability
- Team player
Screening questions
- Are you currently legally able to work in Canada?
- Are you willing to relocate for this position?
- Do you have previous experience in this field of employment?
- Do you have the above-indicated required certifications?
- What is the highest level of study you have completed?
- What is your current level of study?
Health benefits
- Dental plan
- Health care plan
- Vision care benefits
Financial benefits
- Bonus
Long term benefits
- Deferred Profit Sharing Plan (DPSP)
- Group insurance benefits
- Life insurance
- Pension plan
- Registered Retirement Savings Plan (RRSP)
Other benefits
- Free parking available
- Wellness program


Vous désirez plus d'information
en français sur ce poste?
Contactez-nous!