Job Order Detail
---
Engraver, Monuments - Stone Products

Job Order #: 5983725
Employer Name:
Heavenly Stone Monuments
Wage/Salary Info:
$23.00 to $28.00 hourly (to be negotiated)
Location:
REGINA

Employment Terms:
Full Time
Length of Employment:
Full Time, 30 to 40 hours per week
How to Apply?:
This job is no longer taking applications
Application Information
This job is no longer taking applications and is displayed only for reference.
To view current postings please conduct a new search.
Thank you.
Employer Name:
Heavenly Stone Monuments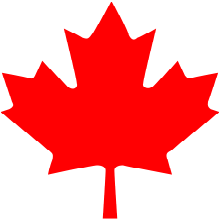 National Job Bank
Description
This Job has been imported from the National Job Bank. For more information please click the link to view the job on the National Job Bank.
Skills and Abilities
Work site environment
- Noisy
- Dusty
Tasks
- Operate blade or wire saws to cut blocks of stone to specified dimensions
- Record manufacturing information such as quantity, size and type of goods produced
- Check products for quality control
- Move products using forklift, crane or hydraulic hoist
- Operate machines to grind and polish surfaces of stone blocks, slabs or other stone products to specific shape or design and to produce a smooth finish
- Operate sandblasting equipment to cut inscriptions or decorative designs in monumental stone
- Perform ongoing machine adjustments
- Operate machines to drill holes in blocks or slabs of stone according to specifications
- Finish stone products with spray paint and by mounting plaques or installing concrete bases
- Plan, organize and direct the artistic aspects of production
Work conditions and physical capabilities
- Repetitive tasks
- Manual dexterity
- Attention to detail
- Hand-eye co-ordination
- Sitting
- Combination of sitting, standing, walking
- Bending, crouching, kneeling
Personal suitability
- Accurate
- Team player
Screening questions
- Are you available for the advertised start date?
- Are you currently legally able to work in Canada?
- Are you willing to relocate for this position?
- Do you currently reside in proximity to the advertised location?
- Do you have previous experience in this field of employment?
- What is the highest level of study you have completed?
Health benefits
- Dental plan
- Health care plan
- Vision care benefits
Financial benefits
- Bonus
Long term benefits
- Other benefits
Other benefits
- Free parking available


Vous désirez plus d'information
en français sur ce poste?
Contactez-nous!