Job Order Detail
---
Automotive Body Technician

Job Order #: 5986325
Employer Name:
Key Chevrolet Cadillac Buick GMC Inc.
Wage/Salary Info:
$25.00 to $33.00 hourly (to be negotiated)
Location:
YORKTON

Employment Terms:
Full Time
Length of Employment:
Full Time, 40 hours per week
Education:
Technical/Applied Science Certificate
How to Apply?:
Visit the job on the National Job Bank
Application Information
Employer Name:
Key Chevrolet Cadillac Buick GMC Inc.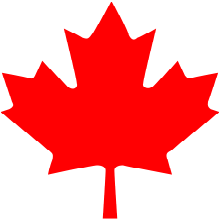 National Job Bank
Description
This Job has been imported from the National Job Bank. For more information please click the link to view the job on the National Job Bank.
Skills and Abilities
Work site environment
- Dusty
- Noisy
Work setting
- In shop
Tasks
- Review damage report and estimates of repair cost and plan work to be performed
- Replace front end components, body components, doors and frame and underbody components
- File, grind and sand body surfaces to be repaired
- Mask and tape auto body surfaces in preparation for painting
- Hammer out dents, buckles and defects using blocks and hammers
- Remove damaged fenders, panels and grills and bolt or weld replacement parts into place
- Repair or replace damaged windows, windshields and sunroofs
- Operate soldering equipment or use plastic filler to fill holes, dents and seams
- Straighten bent frames using frame and underbody pulling and anchoring equipment
Security and safety
- Criminal record check
Transportation/travel information
- Valid driver's licence
Work conditions and physical capabilities
- Fast-paced environment
- Bending, crouching, kneeling
Personal suitability
- Dependability
- Team player
Health benefits
- Dental plan
- Disability benefits
- Health care plan
- Paramedical services coverage
Long term benefits
- Deferred Profit Sharing Plan (DPSP)
- Group insurance benefits
- Life insurance
- Registered Retirement Savings Plan (RRSP)
- Tax-Free Savings Account (TFSA)
Other benefits
- Free parking available
- Learning/training paid by employer
- Wellness program


Vous désirez plus d'information
en français sur ce poste?
Contactez-nous!