Job Order Detail
---
Supervisor, Food Services

Job Order #: 5986699
Employer Name:
101264086 Saskatchewan LTD
Wage/Salary Info:
$15.00 hourly
Location:
ROSETOWN

Employment Terms:
Full Time
Length of Employment:
Full Time, 36 to 40 hours per week
Education:
No Formal Education
How to Apply?:
This job is no longer taking applications
Application Information
This job is no longer taking applications and is displayed only for reference.
To view current postings please conduct a new search.
Thank you.
Employer Name:
101264086 Saskatchewan LTD
Contact Fax:
3063731380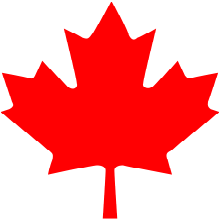 National Job Bank
Description
This Job has been imported from the National Job Bank. For more information please click the link to view the job on the National Job Bank.
Skills and Abilities
Work setting
- Food service establishment
Tasks
- Establish methods to meet work schedules
- Supervise and co-ordinate activities of staff who prepare and portion food
- Train staff in job duties, sanitation and safety procedures
- Ensure food service and quality control
- Address customers' complaints or concerns
- Maintain records of stock, repairs, sales and wastage
Supervision
- 3-4 people
- Food service counter attendants and food preparers
Certificates, licences, memberships, and coursesᅠ
- Safe Food Handling certificate
Security and safety
- Bondable
Transportation/travel information
- Own transportation
Work conditions and physical capabilities
- Fast-paced environment
- Work under pressure
- Tight deadlines
- Standing for extended periods
- Bending, crouching, kneeling
- Walking
Personal suitability
- Client focus
- Efficient interpersonal skills
- Excellent oral communication
- Flexibility
- Team player
Health benefits
- Dental plan
- Health care plan
- Vision care benefits
Long term benefits
- Group insurance benefits


Vous désirez plus d'information
en français sur ce poste?
Contactez-nous!