Job Order Detail
---
Swimming Instructor - Recreation

Job Order #: 6003370
Employer Name:
Town of Allan
Wage/Salary Info:
$18.50 hourly
Location:
ALLAN

Employment Terms:
Seasonal:F-T
Length of Employment:
Seasonal, 35 hours per week
How to Apply?:
This job is no longer taking applications
Application Information
This job is no longer taking applications and is displayed only for reference.
To view current postings please conduct a new search.
Thank you.
Employer Name:
Town of Allan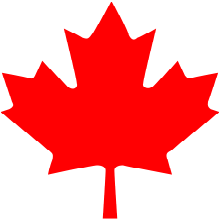 National Job Bank
Description
This Job has been imported from the National Job Bank. For more information please click the link to view the job on the National Job Bank.
Skills and Abilities
Work site environment
- Outdoors
- Wet/damp
- In/on water
- Noisy
- Hot
Work setting
- Swimming pool/centre
Tasks
- Demonstrate and instruct athletic, fitness or sports activities and techniques
- Ensure safety of rescuers and victims at accident scenes
- Schedule activities, keep logs, maintain records and prepare reports
- Leading/instructing groups
- Leading/instructing individuals
- Ensure health and safety regulations are followed
- Monitor recreational, sports or fitness activities to ensure safety and provide emergency or first aid assistance when required
Supervision
- 5-10 people
Certificates, licences, memberships, and coursesᅠ
- Red Cross Swimming Instructor/Life Saving Certificate
- Water Safety Instructor (WSI)
- Aquatic Emergency Care (AEC) Certificate
- Lifesaving Bronze Medallion
- Lifesaving Bronze Cross
- National Lifeguard Service (NLS) Certificate
- CPR Certificate
- First Aid Certificate
Student status
- Full time enrollment
Security and safety
- Bondable
- Enhanced reliability security clearance
Personal suitability
- Accurate
- Client focus
- Dependability
- Efficient interpersonal skills
- Excellent oral communication
- Excellent written communication
- Flexibility
- Initiative
- Interpersonal awareness
- Judgement
- Organized
- Reliability
- Team player
Screening questions
- Are you available for the advertised start date?
- Are you currently a student?
- Are you currently legally able to work in Canada?
- Do you have previous experience in this field of employment?
- Do you have the above-indicated required certifications?


Vous désirez plus d'information
en français sur ce poste?
Contactez-nous!