Job Order Detail
---
Assembler - Electronic Equipment Manufacturing

Job Order #: 6006404
Employer Name:
Massload Technologies Inc.
Wage/Salary Info:
$17.00 to $22.00 hourly (to be negotiated)
Location:
SASKATOON

Employment Terms:
Full Time
Length of Employment:
Full Time, 40 hours per week
How to Apply?:
This job is no longer taking applications
Application Information
This job is no longer taking applications and is displayed only for reference.
To view current postings please conduct a new search.
Thank you.
Employer Name:
Massload Technologies Inc.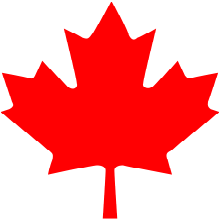 National Job Bank
Description
This Job has been imported from the National Job Bank. For more information please click the link to view the job on the National Job Bank.
Skills and Abilities
Tasks
- Maintain test result reports
- Pack items for shipping and distribution
- Install, mount, fasten, align and adjust parts, components, wiring and harnesses to subassemblies and assemblies
- Inspect electronic components and assemblies to ensure adherence to specified requirements
- Collect, record and summarize inspection results
- Clean work area
- Perform simple electrical and continuity testing of electronic components, parts and systems
- Conduct life tests (burn-ins) on components, subassemblies and assemblies
- Test electrical, electronic and instrument components
Type of product
- Electronic components
- Subassemblies
Computer and technology knowledge
- MS Excel
- MS Word
- Computerized recording equipment
Equipment and machinery experience
- Automatic testing equipment
- Hand tools
- Power tools
- Soldering equipment
Inspection or testing specialization
- Electrical assemblies, equipment and wiring
Area of specialization
- Assembly
- Fabrication
- Testing
- Repair
- Inspection
Transportation/travel information
- Valid driver's licence
Work conditions and physical capabilities
- Hand-eye co-ordination
- Attention to detail
- Manual dexterity
- Combination of sitting, standing, walking
Weight handling
- Up to 9 kg (20 lbs)
Personal suitability
- Flexibility
- Organized
- Reliability
- Team player
Screening questions
- Are you currently legally able to work in Canada?
- Do you currently reside in proximity to the advertised location?
- Do you have previous experience in this field of employment?
- What is the highest level of study you have completed?
Green job
- Involves duties and responsibilities that lead to positive environmental outcomes
Health benefits
- Dental plan
- Disability benefits
- Health care plan
- Vision care benefits
Long term benefits
- Life insurance
Other benefits
- Free parking available
- Learning/training paid by employer


Vous désirez plus d'information
en français sur ce poste?
Contactez-nous!