Job Order Detail
---
Child Care Provider - Private Home

Job Order #: 6006818
Employer Name:
Mae Ann Euraoba
Wage/Salary Info:
$15.00 hourly
Location:
REGINA

Employment Terms:
Full Time
Length of Employment:
Full Time, 40 to 44 hours per week
How to Apply?:
Visit the job on the National Job Bank
Application Information
Employer Name:
Mae Ann Euraoba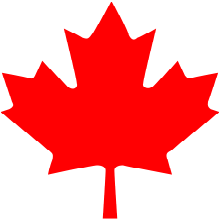 National Job Bank
Description
This Job has been imported from the National Job Bank. For more information please click the link to view the job on the National Job Bank.
Skills and Abilities
Work site environment
- Non-smoking
Work setting
- Employer's home
- Staff accommodation available
- Work in employer's/client's home
- Room and board provided
Tasks
- Assume full responsibility for household in absence of parents
- Perform light housekeeping and cleaning duties
- Shop for food and household supplies
- Travel with family on trips and assist with child supervision and housekeeping duties
- Wash, iron and press clothing and household linens
- Bathe, dress and feed infants and children
- Discipline children according to the methods requested by the parents
- Keep records of daily activities and health information regarding children
- Maintain a safe and healthy environment in the home
- Organize, activities such as games and outings for children
- Prepare and serve nutritious meals
- Prepare infants and children for rest periods
- Sterilize bottles, prepare formulas and change diapers for infants
- Supervise and care for children
Target audience
- Supervise and care for multi-aged group of children
Transportation/travel information
- Public transportation is available
Work conditions and physical capabilities
- Overtime required
- Physically demanding
- Repetitive tasks
- Work under pressure
Weight handling
- Up to 9 kg (20 lbs)
Personal suitability
- Client focus
- Efficient interpersonal skills
- Excellent oral communication
- Excellent written communication
- Flexibility
- Initiative
- Judgement
- Organized
- Reliability


Vous désirez plus d'information
en français sur ce poste?
Contactez-nous!