Job Order Detail
---
Health And Safety Officer

Job Order #: 6007369
Employer Name:
Wright Construction Services Inc.
Wage/Salary Info:
$20.00 to $25.00 hourly (to be negotiated)
Location:
SASKATOON

Employment Terms:
Temporary:F-T
Length of Employment:
Temporary, 40 hours per week
Education:
Technical/Applied Science Certificate
How to Apply?:
This job is no longer taking applications
Application Information
This job is no longer taking applications and is displayed only for reference.
To view current postings please conduct a new search.
Thank you.
Employer Name:
Wright Construction Services Inc.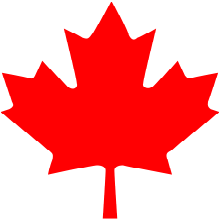 National Job Bank
Description
This Job has been imported from the National Job Bank. For more information please click the link to view the job on the National Job Bank.
Skills and Abilities
Work site environment
- Outdoors
Tasks
- Provide information/training to employers, employees and general public
- Inspect workplaces for safety or health hazards
- Investigate workplace accidents or illnesses
- Develop and implement health and safety plans
- Ensure health and safety regulations are followed
Certificates, licences, memberships, and coursesᅠ
- National Construction Safety Officer (NCSO) program
Type of inspection and investigation
- Workplace
- Work related accidents
Transportation/travel information
- Own vehicle
- Valid driver's licence
Health benefits
- Dental plan
- Health care plan
- Vision care benefits
Long term benefits
- Pension plan


Vous désirez plus d'information
en français sur ce poste?
Contactez-nous!