Job Order Detail
---
Cutter - Meat Packing Plant

Job Order #: 6007396
Employer Name:
Harvest Meats
Wage/Salary Info:
$18.00 to $22.96 hourly (to be negotiated)
Location:
YORKTON

Employment Terms:
Full Time
Length of Employment:
Full Time, 40 hours per week
Experience:
No Experience
How to Apply?:
This job is no longer taking applications
Application Information
This job is no longer taking applications and is displayed only for reference.
To view current postings please conduct a new search.
Thank you.
Employer Name:
Harvest Meats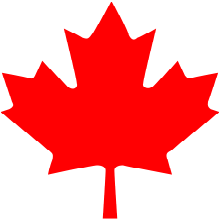 National Job Bank
Description
This Job has been imported from the National Job Bank. For more information please click the link to view the job on the National Job Bank.
Skills and Abilities
Work site environment
- Noisy
- Odours
- Cold/refrigerated
Work setting
- Meat processing and/or packing plant/establishment
Tasks
- Cut beef, lamb, pork or veal carcasses or sides or quarters of carcasses into primal cuts for further cutting, processing or packaging
- Cut meat and poultry into specific cuts for institutional, commercial or other wholesale use
- Remove bones from meat
Security and safety
- Criminal record check
Work conditions and physical capabilities
- Handling heavy loads
- Physically demanding
- Manual dexterity
- Hand-eye co-ordination
- Standing for extended periods
- Bending, crouching, kneeling
Weight handling
- Up to 23 kg (50 lbs)
Personal suitability
- Accurate
- Team player
Health benefits
- Dental plan
- Disability benefits
- Health care plan
- Vision care benefits
Long term benefits
- Deferred Profit Sharing Plan (DPSP)
- Group insurance benefits
- Life insurance
- Pension plan
- Registered Retirement Savings Plan (RRSP)
Other benefits
- Free parking available
- Paid time off (volunteering or personal days)
- Team building opportunities
- Wellness program


Vous désirez plus d'information
en français sur ce poste?
Contactez-nous!