Job Order Detail
---
Customer Service Representative Supervisor

Job Order #: 6026870
Employer Name:
CansGlobal Consulting Company Ltd.
Wage/Salary Info:
$24.30 hourly
Location:
SASKATOON

Employment Terms:
Full Time
Length of Employment:
Full Time, 30 to 40 hours per week
Education:
University Diploma
How to Apply?:
This job is no longer taking applications
Application Information
This job is no longer taking applications and is displayed only for reference.
To view current postings please conduct a new search.
Thank you.
Employer Name:
CansGlobal Consulting Company Ltd.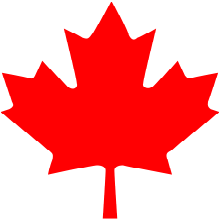 National Job Bank
Description
This Job has been imported from the National Job Bank. For more information please click the link to view the job on the National Job Bank.
Skills and Abilities
Asset languages
- Mandarin
Work setting
- Willing to relocate
Tasks
- Conduct performance reviews
- Perform same duties as workers supervised
- Recruit and hire staff
- Co-ordinate, assign and review work
- Ensure smooth operation of computer systems, equipment and machinery, and arrange for maintenance and repair work
- Establish work schedules and procedures and co-ordinate activities with other work units or departments
- Examine and verify accuracy of work and authorize routine deposits and withdrawals
- Identify training needs and train workers in job duties and company policies
- Requisition materials and supplies
- Resolve work-related problems and prepare and submit progress and other reports
Supervision
- 3-4 people
Work conditions and physical capabilities
- Tight deadlines
- Work under pressure
Personal suitability
- Accurate
- Client focus
- Dependability
- Excellent oral communication
- Organized
- Reliability
- Team player
Screening questions
- Are you currently legally able to work in Canada?
- Are you willing to relocate for this position?
Financial benefits
- Bonus


Vous désirez plus d'information
en français sur ce poste?
Contactez-nous!