Job Order Detail
---
Stock Clerks Supervisor - Retail

Job Order #: 6036245
NOC: 6211
Employer Name:
Canadian Tire
Wage/Salary Info:
$19.61 hourly
Location:
MELFORT

Employment Terms:
Full Time
Length of Employment:
Full Time, 30 to 40 hours per week
Education:
No Formal Education
How to Apply?:
This job is no longer taking applications
Application Information
This job is no longer taking applications and is displayed only for reference.
To view current postings please conduct a new search.
Thank you.
Employer Name:
Canadian Tire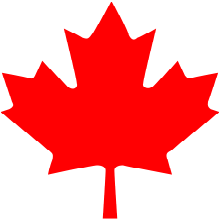 National Job Bank
Description
This Job has been imported from the National Job Bank. For more information please click the link to view the job on the National Job Bank.
Skills and Abilities
Work setting
- Retail business
- Staff accommodation available
Tasks
- Hire and train or arrange for training of staff
- Authorize return of merchandise
- Establish work schedules
- Prepare reports on sales volumes, merchandising and personnel matters
- Organize and maintain inventory
- Resolve problems that arise, such as customer complaints and supply shortages
Work conditions and physical capabilities
- Fast-paced environment
- Work under pressure
- Tight deadlines
- Combination of sitting, standing, walking
Health benefits
- Dental plan
Long term benefits
- Other benefits


Vous désirez plus d'information
en français sur ce poste?
Contactez-nous!