Job Order Detail
---
Heavy-Duty Equipment Mechanic

Job Order #: 6064820
NOC: 7312
Employer Name:
A & K Enns Trucking Ltd.
Wage/Salary Info:
$35.00 hourly
Location:
MELFORT

Employment Terms:
Full Time
Length of Employment:
Full Time, 40 hours per week
How to Apply?:
Visit the job on the National Job Bank
Application Information
Employer Name:
A & K Enns Trucking Ltd.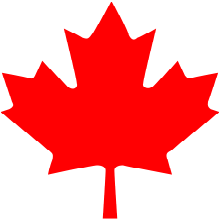 National Job Bank
Description
This Job has been imported from the National Job Bank. For more information please click the link to view the job on the National Job Bank.
Skills and Abilities
Tasks
- Troubleshoot and inspect equipment to detect faults and malfunctions
- Adjust equipment and repair or replace defective parts
- Keep maintenance reports and documentation
- Clean, lubricate and perform other maintenance work
- Service attachments and working tools
- Verify and repair emission control systems
Work conditions and physical capabilities
- Physically demanding
- Attention to detail
- Handling heavy loads
Personal suitability
- Accurate
- Dependability
- Reliability


Vous désirez plus d'information
en français sur ce poste?
Contactez-nous!