Job Order Detail
---
Assistant Manager, Restaurant

Job Order #: 6067214
NOC: 0631
Employer Name:
Dairy Queen Melfort
Wage/Salary Info:
$26.50 hourly
Location:
MELFORT

Employment Terms:
Full Time
Length of Employment:
Full Time, 30 to 40 hours per week
Education:
University Diploma
How to Apply?:
Visit the job on the National Job Bank
Application Information
Employer Name:
Dairy Queen Melfort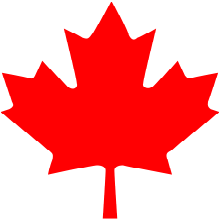 National Job Bank
Description
This Job has been imported from the National Job Bank. For more information please click the link to view the job on the National Job Bank.
Skills and Abilities
Tasks
- Plan, organize, direct, control and evaluate daily operations
- Conduct performance reviews
- Organize and maintain inventory
- Ensure health and safety regulations are followed
- Set staff work schedules and monitor staff performance
- Address customers' complaints or concerns
- Provide customer service
- Recruit, train and supervise staff
Personal suitability
- Client focus
- Excellent oral communication
- Flexibility
- Organized
- Reliability


Vous désirez plus d'information
en français sur ce poste?
Contactez-nous!