Job Order Detail
---
Personal Support Worker - Home Support

Job Order #: 5744983
NOC: 4412
Employer Name:
Prairie Branches
Wage/Salary Info:
$15.97 hourly
Location:
BIGGAR

Length of Employment:
Casual, 3 to 40 hours per week
Education:
No Formal Education
Experience:
No Experience
How to Apply?:
This job is no longer taking applications
Application Information
This job is no longer taking applications and is displayed only for reference.
To view current postings please conduct a new search.
Thank you.
Employer Name:
Prairie Branches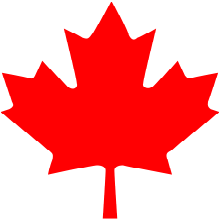 National Job Bank
Description
This Job has been imported from the National Job Bank. For more information please click the link to view the job on the National Job Bank.
Skills and Abilities
Credentials (certificates, licences, memberships, courses, etc.)
- Personal Support Worker Certificate
- Health Care Aide Certificate
Weight Handling
- Up to 9 kg (20 lbs)
Specific Skills
- Shop for food and household supplies
- Provide personal care
- Provide companionship
- Prepare and serve nutritious meals
- Perform light housekeeping and cleaning duties
- Launder clothing and household linens
- Collect specimens
- Administer bedside and personal care
- Feed or assist in feeding
- Change non-sterile dressings
- Administer medications
- Assist in regular exercise, e.g., walk
- Assist clients with bathing and other aspects of personal hygiene
Security and Safety
- Criminal record check
- Vulnerable sector check
Work Site Environment
- Non-smoking
Transportation/Travel Information
- Valid driver's licence
Work Conditions and Physical Capabilities
- Fast-paced environment
- Work under pressure
- Physically demanding
- Sitting
- Combination of sitting, standing, walking
- Walking
- Bending, crouching, kneeling
Work Location Information
- Rural area
Personal Suitability
- Initiative
- Effective interpersonal skills
- Flexibility
- Team player
- Excellent oral communication
- Client focus
- Dependability
- Judgement
- Reliability
- Organized
- Punctuality


Vous désirez plus d'information
en français sur ce poste?
Contactez-nous!